Protect Your Profitability With Weather Futures and Commodities Trading

Does Weather Cost You Money?
We Help You Manage Weather Risk to Your Energy and Agriculture Interests
Why Manage Weather-Related Risk?
Concerned about fluctuating energy prices during winters and summers? Worried about crop losses during crucial growing seasons?Understanding the impact of disruptive weather is essential to managing energy and food commodity price volatility. More than 20% of our economy is directly affected by the weather (source: U.S. Dept. of Commerce).

The energy and agriculture sectors are particularly vulnerable to losses resulting from heat waves, droughts, flooding, and periods of unusually cold weather. An exceptionally warm winter, when people need less to heat their homes, leaves energy companies and utilities with excess supplies of natural gas and oil. Extended droughts, heat waves, and ill-timed freezes cause widespread crop losses with massive impacts on regional food production, underlining the importance of weather forecasting in agriculture.

Instead of leaving your financial health at the mercy of Mother Nature, you can protect your bottom line using our Weather Risk Management products.
---
Who Are We?
With an exclusive focus on the agriculture and energy markets, Commodity Weather Group is a leader in the Weather Risk Management business. We are a team of experienced meteorologists fully dedicated to helping you understand and mitigate weather-related risks to commodities.

Our short, medium, and long-range weather forecasts and insightful discussions are backed by 12 degreed meteorologists with a combined 100 years of experience in energy and agricultural commodities. We are uniquely positioned to help you:
➥ Manage weather-related risk
➥ Make better financial decisions
➥ Stay ahead of the market
---
Weather-Proof Your Finances
✔ All-in-One Service

✔ One Rate

✔ Constantly Evolving, Market-Driven Features

✔ No Additional Cost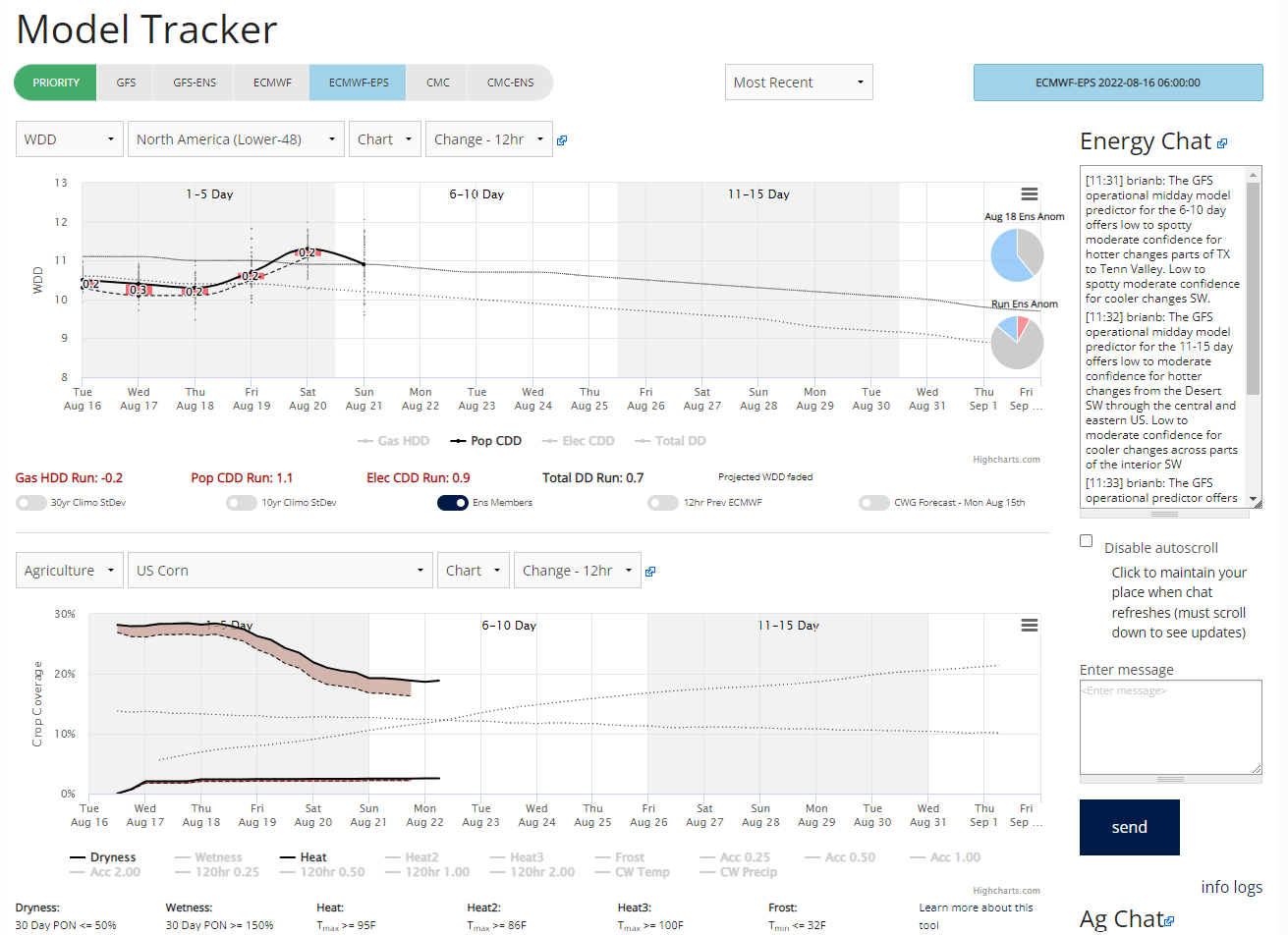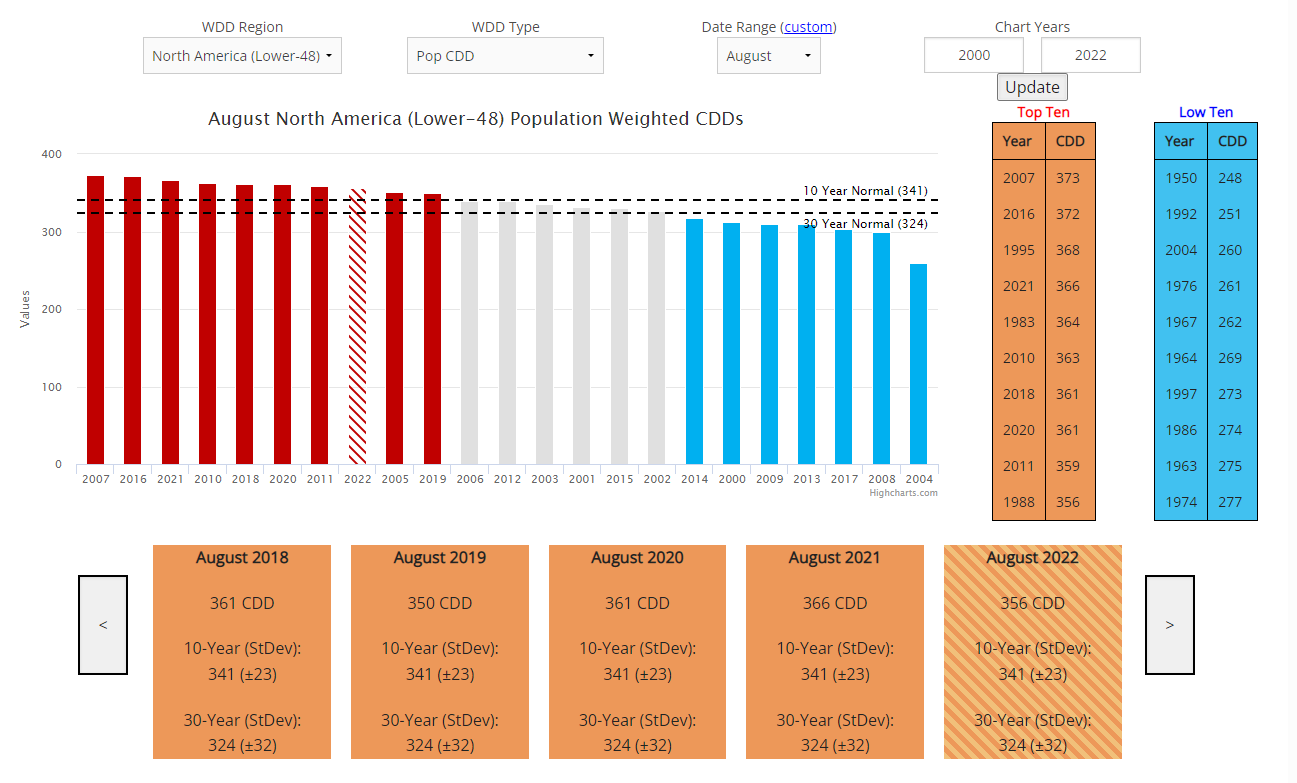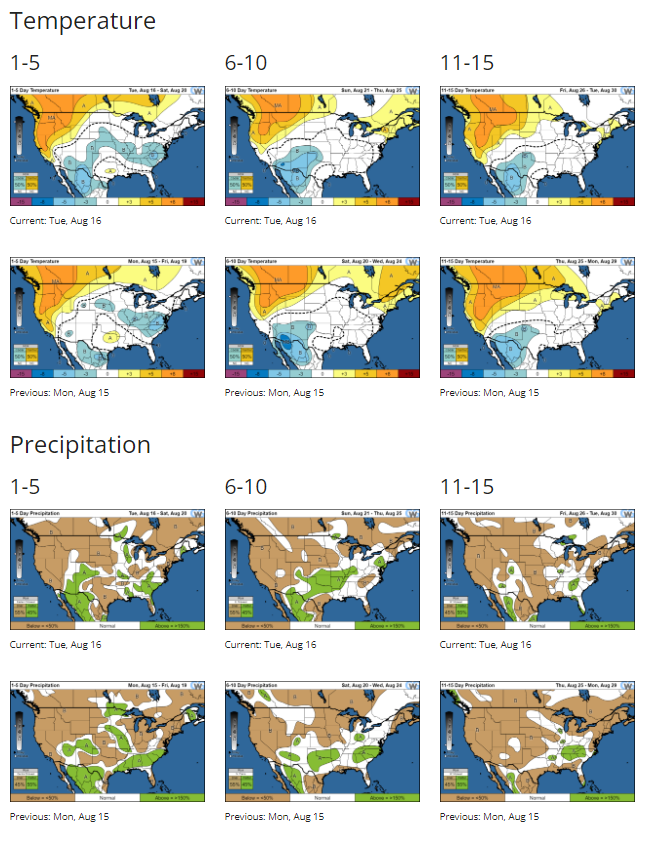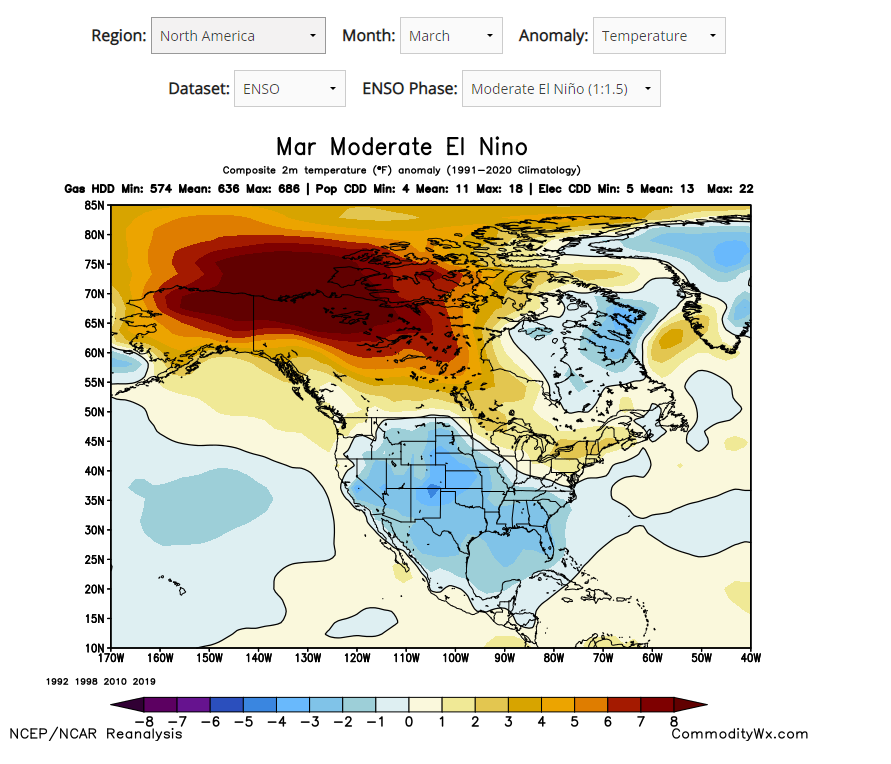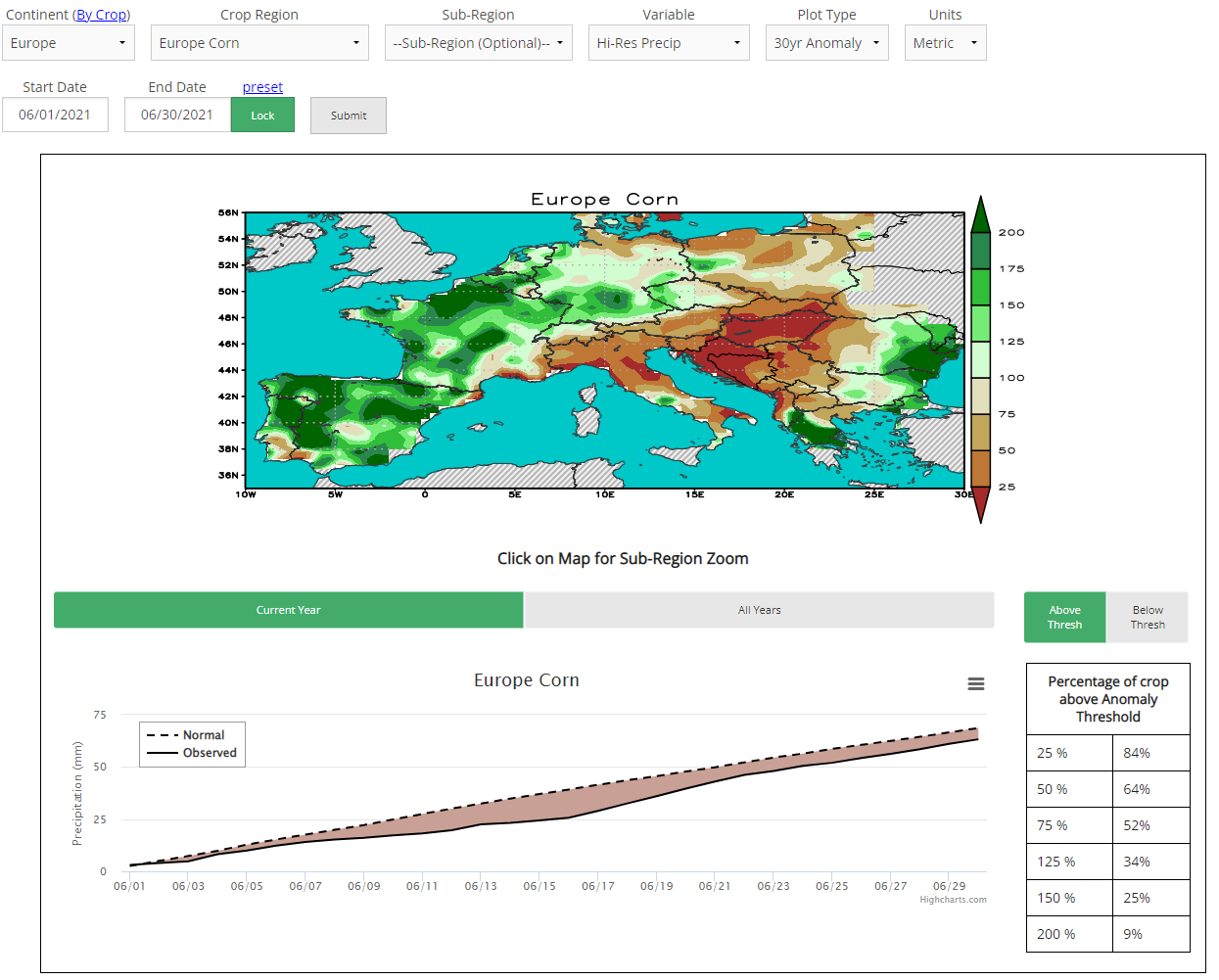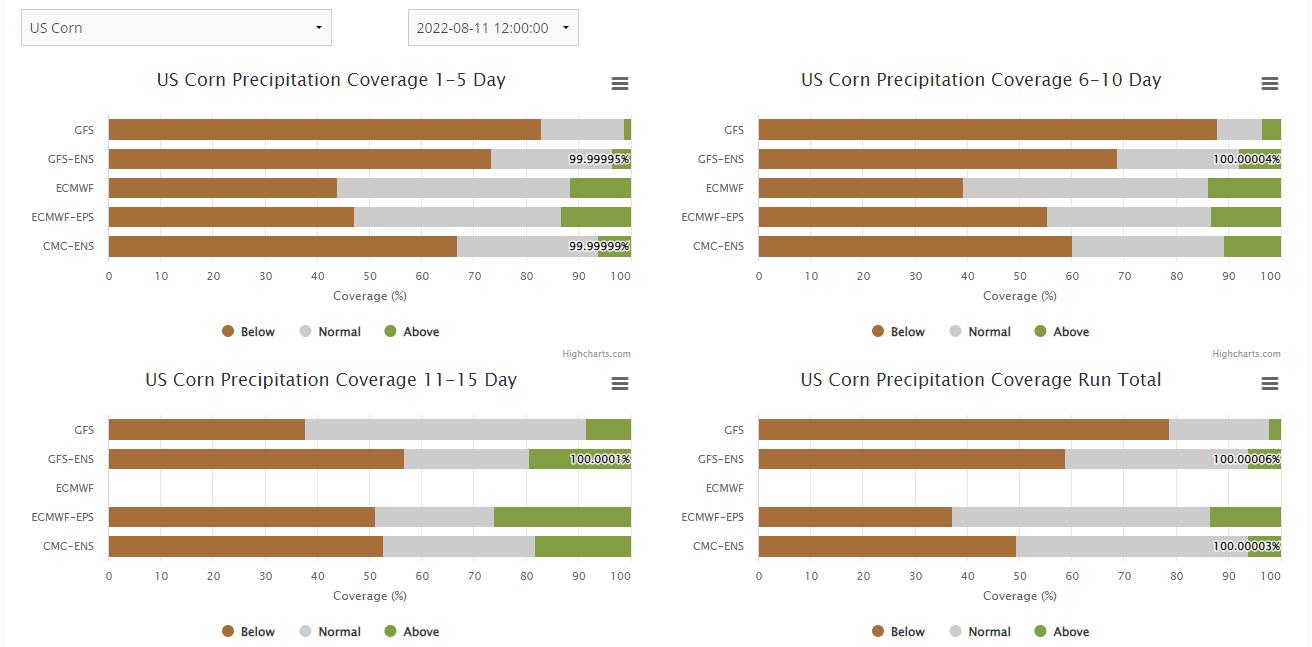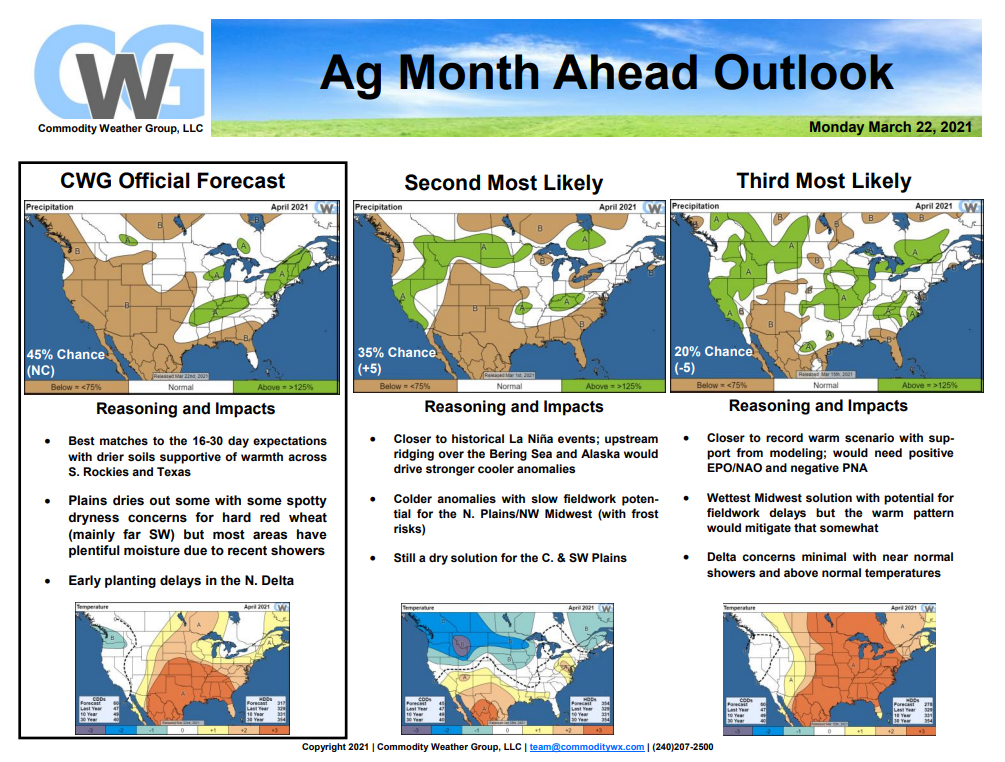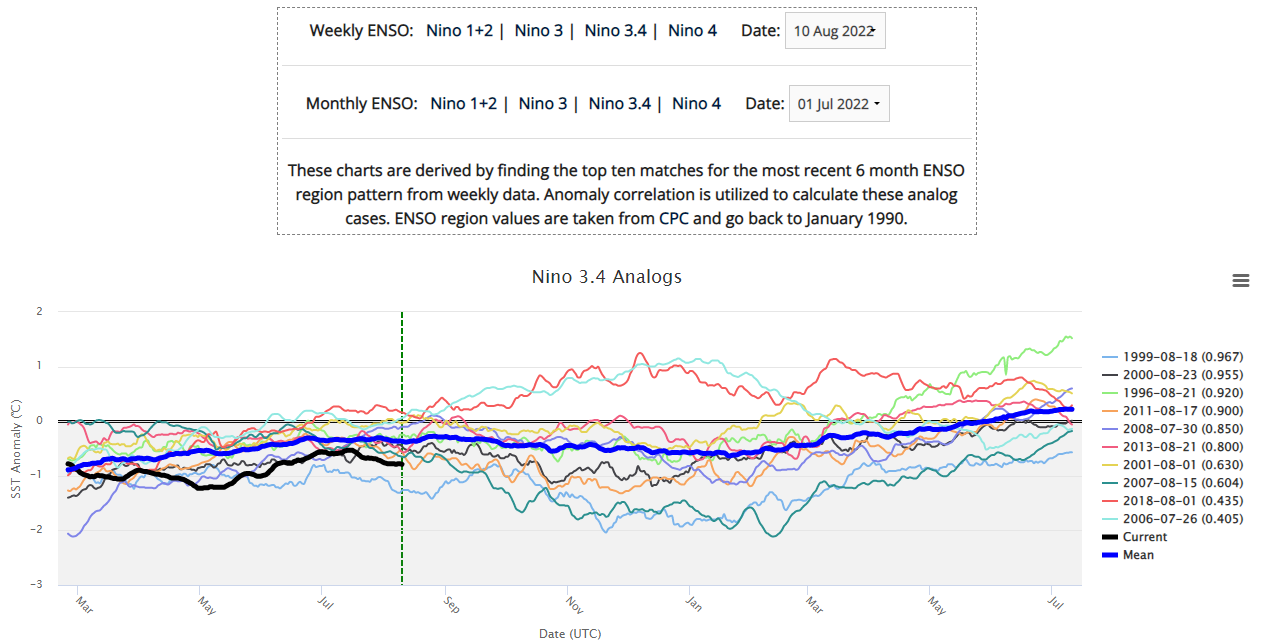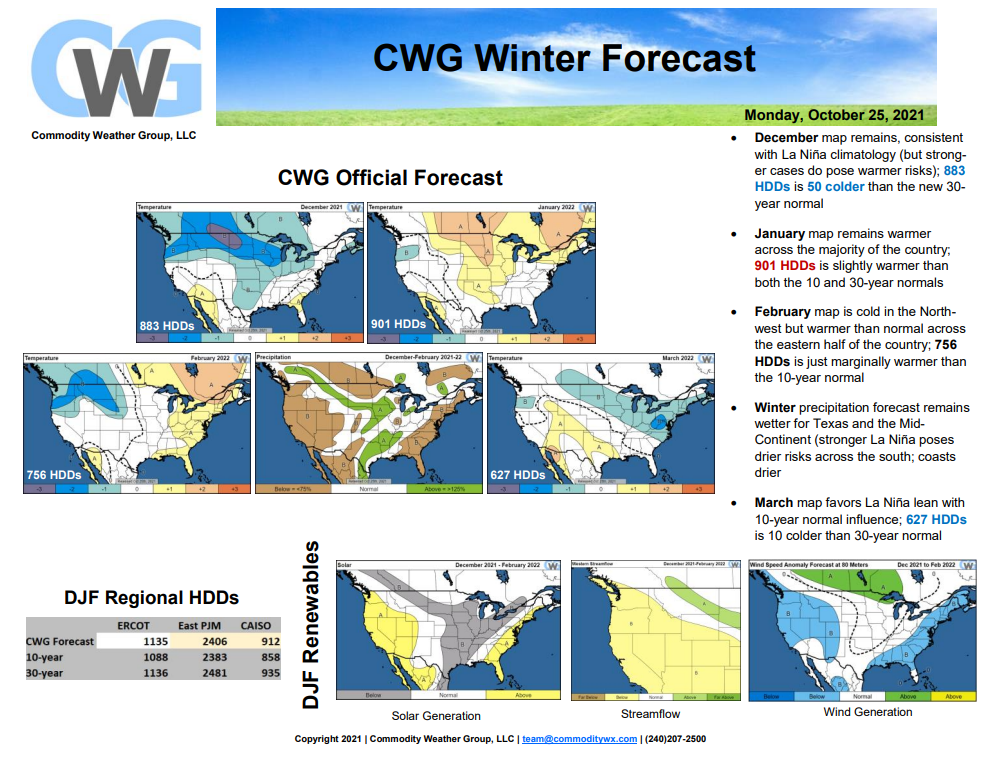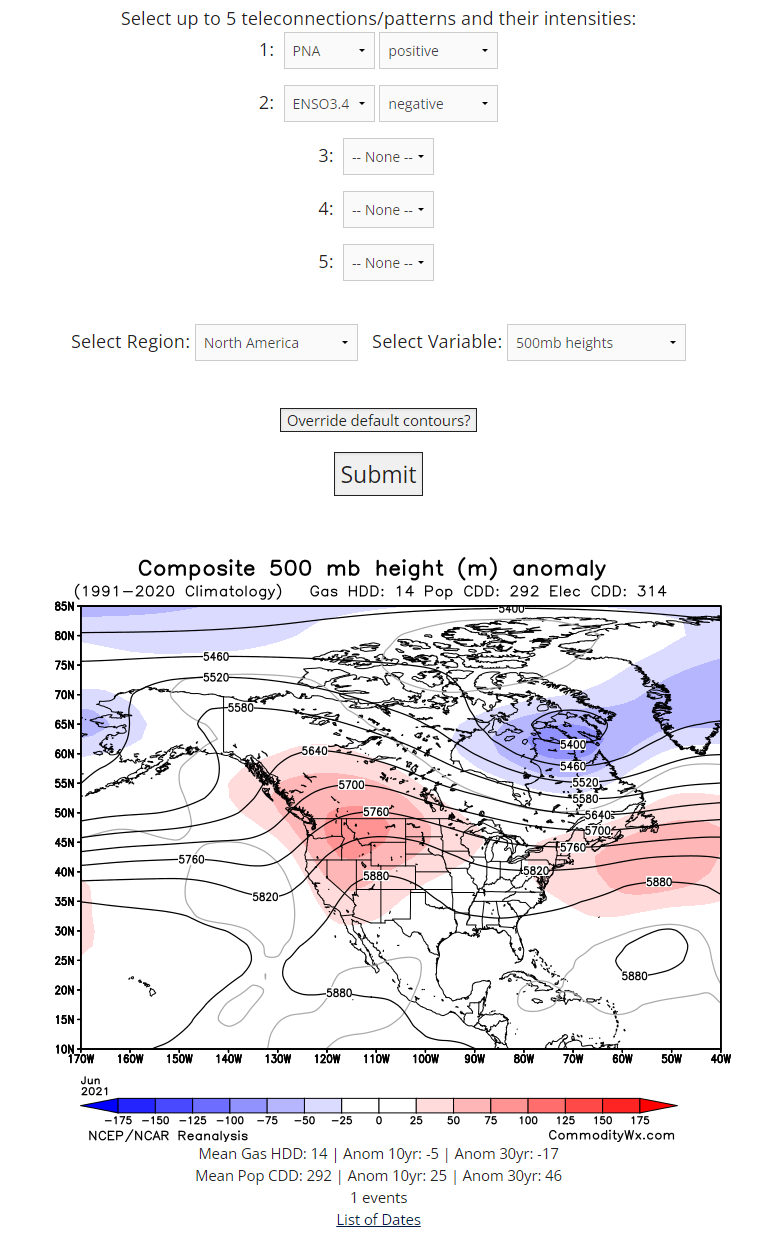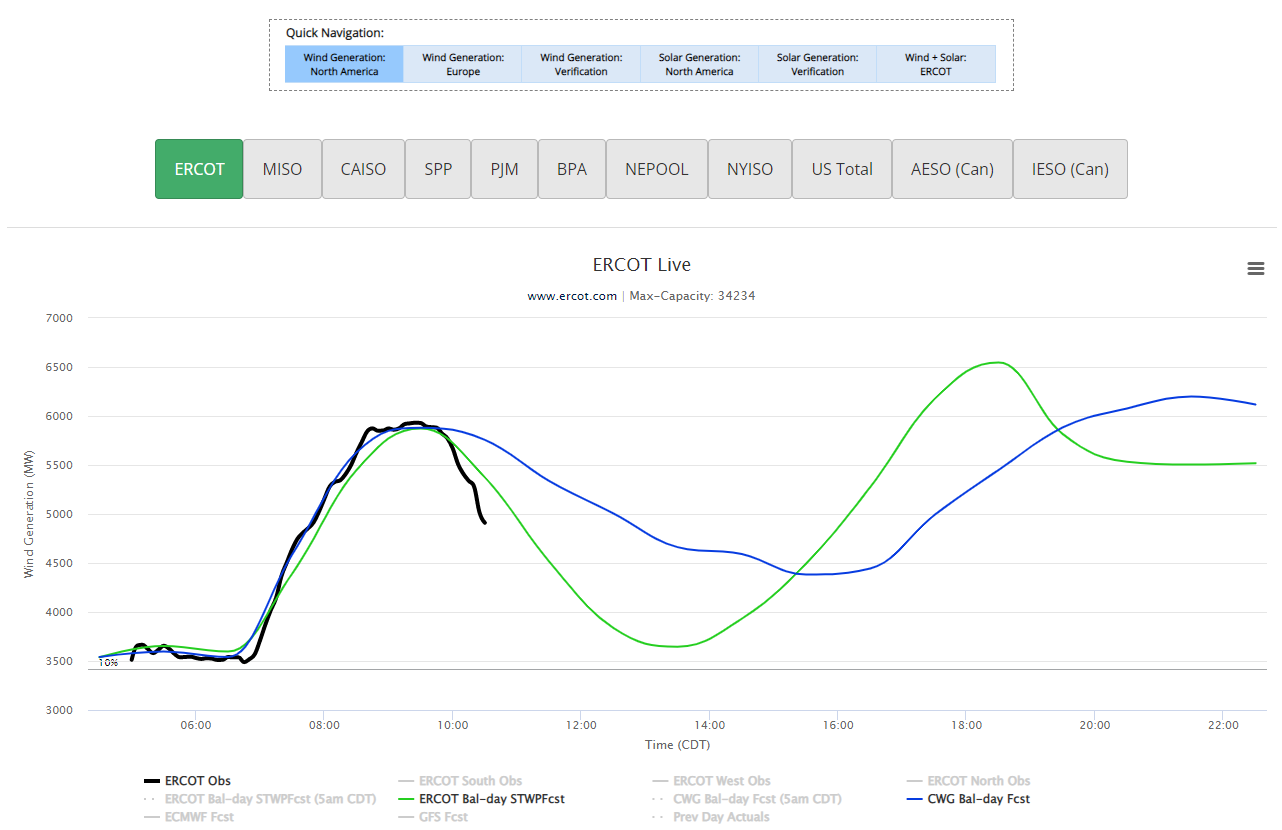 ---
Competitive and Flexible Pricing
We give you one competitive base rate tailored to your specific needs. All of our features and product upgrades are included with no limitations.
Top-Notch Customer Service
Our experts are always available with the fastest response times to all requests. We have fully dedicated IT staff sending the fastest product upgrades to all of our clients at no extra charge.
Earliest Updates to Weekly and Seasonal Forecasts
We are consistently the first to deliver daily and weekend updates of 1-5, 6-10, and 11-15 day forecasts. We release the earliest seasonal outlooks to keep our clients ahead of the market.
Strategic Insight Within Forecast Discussions
Our forecasts are backed by insightful model analysis. We include strategic discussions about "what can go wrong" to help commodity traders hedge against commodity price risk.
Educational Information About Key Weather Drivers
Don't learn how weather drives commodity prices the hard way. Take advantage of "lessons learned" scenarios derived from our arsenal of well-researched historical weather data.
Full Control of Information Delivery
Unique among other weather vendors, you can control the flow of information we deliver to you by choosing your preferences on what reports to receive and when. You can adjust these delivery preferences at any time.
Individualized One-to-One Consulting
Unsure how your business is affected by the weather? Schedule daily conference calls with us, or reach us anytime or on an as-needed basis by phone, email, or instant messaging.
Try Us Risk-Free
For pricing or additional information, contact our Sales Director Joe Flinn at joe@commoditywx.com