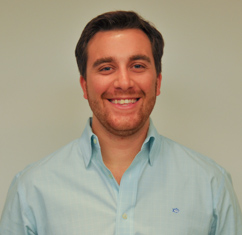 BS Meteorology: Forecasting and Communications, GIS minor, Penn State University, 2010
"There are many different factors that go into making great weather forecasts. It is my goal every day to create the most accurate forecasts and provide you with high caliber support."
Forecasting has always been an interest and hobby for Nick. As an undergraduate, he was the Penn State WxChallenge Manager for 1.5 years and during that time, he won 4 trophies in the 2009-2010 season due to his excellent performance. Through his college career, Nick held four internships that strengthened his forecasting and communication skills. One of which was his enrollment in the Student Temporary Employment Program with the National Weather Service New York, New York Weather Forecasting Office. There, he researched wind gusts potential at Newark Liberty International Airport and worked on various GIS projects such as a Flash Flood Potential Index for the counties within the CWA. In addition, he forecasted for Penn State's Campus Weather Service, was a personality on Weather World, and researched with the Pennsylvania Climatology Office.