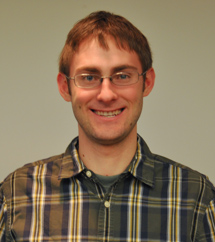 Meteorological Applications Developer
BS Meteorology, Penn State University, 2010
MS Atmospheric and Oceanic Sciences, University of Wisconsin-Madison, 2012
"A clear and simple presentation of complex meteorological datasets and forecasts is important to those that are ultimately affected by the weather. It is my goal to provide the information clients need in a straightforward manner so that they can make better informed decisions."
Matthew began website design and computer programming at an early age and later combined both talents with his passion for weather. He has worked disseminating forecasts and meteorological data with the Penn State Campus Weather Service and the Pennsylvania State Climatologist. Both of these organizations gave him the opportunity to work closely with clients and to form a better understanding of how to condense complex meteorological data into meaningful information for clients.