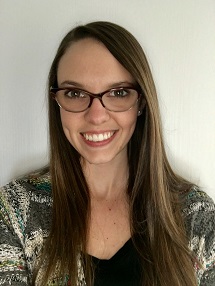 Meteorological Applications Developer
BS Meteorology, North Carolina State University, 2013
MS Meteorology, North Carolina State University, 2016
"Even the most accurate model data isn't of much use unless it's presented well. My goal is to provide clients with useful, well-designed products that may help them plan ahead in an efficient manner."
Jessica began studying meteorology at North Carolina State University in 2009. Having interest in meteorological communication, Jessica heavily considered a broadcast career upon graduation; however, she decided to continue her education at NC State, and completed a Masters in meteorology in 2016. Her graduate research focused on the environmental conditions of cool season severe thunderstorms, as well as improving forecast communication to the general public. She also worked with National Weather Service offices all across the eastern U.S. throughout her 2.5 years as a graduate student. Her main interest now is improving meteorological communication. She is dedicated to producing the best, most efficient products possible for clients, including the incorporation of client suggestions and requests.