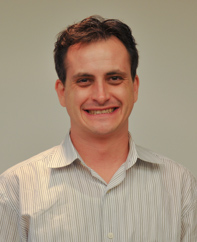 Senior Forecaster
BS Meteorology, University of Missouri at Columbia, 1998
"I take pride in my weather forecast each day and make what I feel is the best forecast available. I will work to do that for you at each and every possible opportunity."
Brian Bardone holds over fifteen years of energy weather forecasting experience. During this time, he worked for energy consulting companies, providing short, medium, and long range forecasts. He sat on energy company trading floors, supplying weather forecasts for trading and load purposes. Not only has Brian forecast temperatures across the U.S. during this time but also wind, wind chill, dew points, cloud cover, rain, severe thunderstorms, snow, ice, etc…basically anything that can influence energy prices and demand. Lastly, Brian has in the past few years developed five day hourly wind generation forecast models for ERCOT, MISO, CAISO, and SPP.