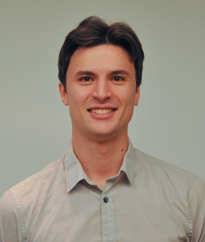 Meteorological Applications Developer
BS Meteorology, Geography Minor, Penn State University, 2009
MS Atmospheric and Oceanic Sciences, UCLA, 2011
"It is my goal to continuously develop and improve our technology in order to streamline the service to our clients."
Since 2005, Tyler Ruff has developed a wide array of computer scripts for both client and academic research purposes within the realm of meteorology. He also has extensive knowledge of running, interpreting, and ultimately displaying weather and climate model information to meet the needs of diverse project goals. As an avid weather enthusiast, Tyler views computer programming as one of the most powerful skills to possess in order to quickly disseminate meteorological data on the Internet and elsewhere.