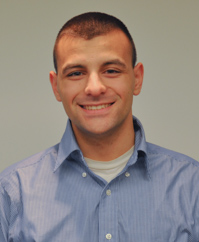 Operational Forecaster
BS Meteorology, Penn State University, 2009
MS Meteorology, Penn State University, 2012
"Weather goes beyond the mathematics and science which drive it and truly lies in the eyes of the beholder. Each of our clients has a different perspective and it is my objective that their visions are met with our team's best forecast information and support."
As one of his many passions, meteorology has driven Josh through this academic career and now into his professional career with Commodity Weather Group. His extensive knowledge of the atmosphere was fostered during his undergraduate, where in combination with his curricula, he participated in the Campus Weather Service, the PA Climate Office and forecasted for PennDOT. Upon graduation, he began his work in the meteorological field remotely for New England Weather Science, while instructing a forecasting class which he created alongside coworker Nick Vita. Josh would then return to Penn State to do Masters Research in regime dependent statistical correction of ensemble output over US climates. While in graduate school, he became one of the top-ranked forecasters in the WxChallenge intercollegiate forecasting competition for multiple years, which included both a season ending tournament and overall university championship in 2012.